May 2nd, 2012 Posted in
Military
Guys,
What a great day this turned out to be!!  I opened my news to see that "BobbyThompson_AdditionalInformation" a fake Navy LtCmdr who has ripped off lots of folks out there pretending to operate a sort of Navy Relief Nonprofit.   This Ain't Hell posted about him two years ago and I threw something up when I read about his antics while on a layover in Tampa back in 2010.  If you have minute, go check out this link from This Ain't Hell and my link on him.  Be very careful how you donate and click over on the right where it says "Any Marine for profit.com" to learn more about what a lot of these "non profits" doing.  Now is it me or does he sort of look like Uncle Jerry from the Grateful Dead??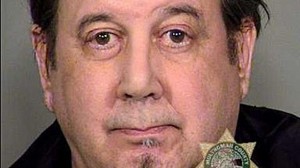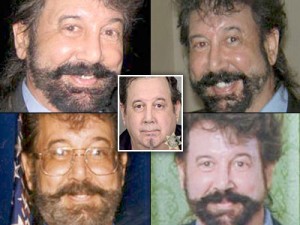 Of course it's Fake Navy guys this week, so here is the other guy for your records.  John Carl Pequignot is 85 and I'm not sure if it's old age setting in but he has been exposed on his fraud claims and it's really sad…  Once again Jonn Lilyea from This Ain't Hell does some great work.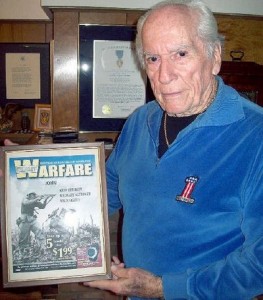 http://www.journalgazette.net/article/20120422/LOCAL/304229940/1002/LOCAL
Navy shoots down veteran's war stories
Despite clash with official file, he stands by claims
Vivian Sade | The Journal Gazette
FORT WAYNE – John Carl Pequignot, 85, of Fort Wayne has told many people he fought the Japanese in three major battles as a Navy corpsman during World War II and that he was injured three separate times.
Depending on where he is discussing his war history, he may talk about when he was taken as prisoner of war and held in a camp in Luzon, Philippines, or sometimes it's Guam.
The recounting of his military career often includes details about a clash where half of his face was blown off by a grenade. He underwent 27 reconstructive surgeries made possible by hip bone parts donated by more than a dozen Marines he saved, he has said.
After the war, Pequignot said, President Harry Truman personally presented him a sword for his heroism.
For years, Pequignot has told some portions of these stories to youth groups, at churches and in retirement homes. In 2007, he was presented a Silver Star, the third-highest honor in the military. In 2010, he was made an honorary member of the Indianapolis Korean War Veterans Association, Chapter 259, and is featured in the group's online video project, "Tell America."
The Journal Gazette ran a story on Veterans Day in November in which Pequignot was prominently featured talking about his World War II experiences.
But according to Navy records, Pequignot was never in battle and never left the U.S. during his military service. There is no official documentation that would indicate he was a POW, and archivists at Truman's presidential library said they have no record of a meeting. In fact, the name Pequignot does not appear at all.
A convicted thief and bank robber after the war, Pequignot has insisted for years that the Navy lost all of his overseas records. But military records obtained by The Journal Gazette from the National Archives and Records Administration in St. Louis seem to account for almost every day Pequignot was in the service. Nothing in the records corroborates any of his military stories.
Because of the discrepancies, U.S. Sen. Richard Lugar's office has backed away from a push to award Pequignot the Medal of Honor – an award numerous local residents have championed on Pequignot's behalf.
Major discrepancies
Too young for active service, the records show Pequignot worked in Fort Wayne at the Pennsylvania Railroad yards until he was accepted into active service on July 28, 1944, a month before his 18th birthday and a year before the war ended. He was discharged on July 12, 1946.
He served the majority of those two years in California, according to military records.
Pequignot claims to have been a corpsman, an enlisted person with some medical training who serves the Navy and Marines as a medic in times of war. But Navy records do not list any medical training for Pequignot.
Asked about the discrepancy, Pequignot said he took a two-week course on an island – he did not remember its name – north of Australia in the fall of 1944.
During a battle in Saipan in November 1944, he claims to have received serious injuries to his leg from flying shrapnel while involved in hand-to-hand combat. He was then transferred by the USS Comfort to a military hospital to recuperate until March 28, he said.
But during that time, official military records place him at a Naval training center in Oklahoma.
Pequignot tells of another battle he was in on the island of Iwo Jima on Feb. 19, 1945. But Navy records show he was in California then. Asked about the conflicting dates, Pequignot said his memory "may be off by a few days or so."
Pequignot has said he was critically injured when a grenade detonated mid-air in Okinawa on April 1, 1945, blowing off half his face and jaw. According to Pequignot, he recuperated in a base hospital in Okinawa for five months before being sent back to the States.
He claims to have undergone 27 surgeries to repair the damage. The first surgery was performed in Okinawa, he said, when 15 Marines volunteered to donate parts of their hip bones to help reconstruct his face.
But according to documents related to his official military discharge in July 1946, Pequignot "required neither medical nor dental attention." Despite his claims of critical injuries and months of surgeries and rehabilitation, military records indicate his health was normal with "no defects, abnormalities or injuries."
Records confirm he served aboard the USS Shangri-La, as he claims, but the Navy said he was aboard the ship after the war, from Oct. 26, 1945, to May 17, 1946.
Medals and ribbons
Jonn Lilyea, a retired infantry platoon sergeant who served in Desert Storm, recently noted Pequignot's claims in his popular military blog, "This ain't hell, but you can see it from here."
"Saipan, Iwo Jima and Okinawa were operations by different (Marine Corps) units," Lilyea wrote, "so he must have really been bounced around."
After leaving the Navy, Pequignot was a Fort Wayne police officer until he was convicted in 1958 for involvement in a car theft ring.
Six years later, he was convicted of bank robbery in Allen County.
All of that "was long ago" and has no bearing on his military record, he said.
In later years, Pequignot was a high school sports referee and did janitorial work.
He has qualified for 50 percent disability pay from the Department of Veterans Affairs based on "conditions of military service."
He receives $845 a month as compensation for tinnitus and hearing loss. Claims for shrapnel wounds and tremors of the hand and arm were denied, according to VA documents.
Pequignot has a number of medals and ribbons, many in a glass case and some on the uniform he wears when he makes presentations, he said. He claims to have three Purple Hearts, an Asiatic-Pacific Ribbon, China Service Ribbon, Japan Occupation Ribbon, Distinguished Marksman Ribbon and a Presidential Citation.
Official records show Pequignot received a World War II Victory Medal and Victory Ribbon, which were given to all veterans who served during WWII, and an Asiatic-Pacific Ribbon, which was given to all veterans who served in the Pacific.
In a ceremony at Allen County Public Library on Oct. 30, 2007, Pequignot was presented with a belated Silver Star – the third-highest honor in the military – given for distinguished gallantry in action against an enemy of the United States. The Korean War Veterans hosted the event, and the medal was presented by then-state Sen. Gary Dillon.
Dillon remembers the event but has no idea where the Silver Star originated or where the order came from, he said. He was simply asked to show up and make the presentation, as elected officials are often asked to do, he said.
Although it's possible that a belated award would not be found in many WWII records, the citation would have had to be signed by a senior Navy officer such as an admiral or a Department of the Navy civilian official at the secretary level, often both, said Col. Wayne Morris, USMC, of Jacksonville, N.C.
Pequignot was unable to produce any paperwork for the citation.
The belated Silver Star medal would have had to be processed through the Navy Board for Corrections of Military Records, said C. Douglas Sterner, curator for the Military Times Hall of Valor in Alexandria, Va.
"It doesn't appear that was done," he said.
James Yaney, a Korean War veteran who has pushed for the Medal of Honor for his friend Pequignot, said the Silver Star medal was sent directly from Veterans Affairs to Pequignot.
Sterner said Lugar's office backed off the Medal of Honor nomination when officials at the Navy Decorations board found there was no validity to Pequignot's claims.
The Medal of Honor is the highest award given to military personnel.
The Navy had been provided with a copy of Pequignot's Purple Heart citation, which it deemed not to be authentic, said Sterner, who played a major role in the passage of federal law making it a misdemeanor to falsely claim a military medal.
"There is no evidence he earned a Silver Star or one, much less three, Purple Hearts," Sterner said. "We do not believe he was a corpsman, and there is no evidence he was ever a prisoner of war."
Yaney said he was "completely devastated" about the lack of evidence to support Pequignot's claims.
Still, Pequignot maintains his version of his military service is the truth.
"There's no way to prove I'm telling the truth if the Navy won't present my side," he said.
Tags: "Bobby" Thompson, bogus charity, charities, Fake Naval Officer, Poser, US Navy Veterans Association